Uno Y Media Translation Essay
Biography
GRAHAM FOUST's poems, essays, translations, and reviews have appeared in numerous magazines and journals, including The Nation, Conjunctions, TriQuarterly, Ploughshares, Boston Review, American Letters and Commentary, A Public Space, Gulf Coast, New Ohio Review, Verse, Fence, and Dairyaire:  The Magazine about Wisconsin.  He is the author of five books of poems, including Leave the Room to Itself, winner of the 2003 Sawtooth Poetry Prize;  Necessary Stranger, a finalist for the 2007 Northern California Book Award; and To Anacreon in Heaven and Other Poems, a finalist for the 2014 Believer Poetry Award.  His sixth book of poems, Time Down to Mind, was published in December of 2015.  With Samuel Frederick, he has translated three books by the late German poet Ernst Meister:  In Time's Rift (Wave Books, 2012), Wallless Space (Wave Books, 2014), and Of Entirety Say the Sentence (Wave Books, forthcoming 2015).  In 2014, Romanian artist Alex Mirutziu based his exhibit "Each thought's an instant ruin with a new disease" on Foust's poem "Politics."  He also works at the University of Denver. 
Teaching Philosophy
"Many years ago, one of my creative writing teachers led my classmates and me in an exercise he claimed would teach us all we needed to know about the creative process in two minutes.  The first part of the exercise took virtually no time, as all he did was pass out notecards and ask us to write our names on one side.  (This man had in front of him a room full of people who'd been in school for almost their entire lives, so I'd venture to say that most of us probably wrote our names on the cards before he asked us to do so.)  Next, he asked us to turn the cards over and write an alias for ourselves, and the next 110 seconds were strangely painful.  In theory, we'd simply been asked to write another name, but the practices demanded by this second task couldn't have differed more from the automatic reactions of the first.
"His point, of course, was that there was one correct answer to the first task.  Our minds converged on it and carried out his order quickly and without much effort.  The second task, however, had no single answer, for in order to answer the question, we had to explore a range of potentially divergent alternative personalities that could then be translated into other monikers.  In two minutes, we'd gone from deploying the Pavlovian responses of our grade school years to staring down the oblivion of the blank page.  This was eye opening, but I could hear the clang of metal doors in the background as well—is this what I signed up for?  A lifetime of vertiginous panic?
"Well, not exactly, for I think I've managed to overcome my fear of the blank page without too much agony, and I'm usually able to laugh at my bad drafts in the same way my classmates and I laughed at our ridiculous aliases way back when.  I also came away with a useful exercise for both my creative writing classes and my literary study classes, for I'll admit it—I've probably inflicted this very exercise on a thousand students in the last fifteen years.  That said, I also tend to take things a little farther than my teacher did by asking my students if it's really true that there's one right answer to the question 'What's your name?'; if it's in fact the case that the possibilities for one's alias are limitless.  After all, isn't it possible that you're 'Robert' to your grandmother, 'Bobby' to your parents, 'Bob' to your teacher; and 'Blargh!' to your baby sister?  And does the world really need another six-foot-five, 280-pound guy nicknamed 'Tiny'?
"Pushing the envelope of my teacher's initial exercise allows me to show my students that creative writing—a discipline that sounds to some ears like a real-life version of the proverbial 'underwater basket weaving' class—isn't about a lack of rules, but rather is about the search for rules, about 'finding a form' as philosopher and literary critic William H. Gass says.  Moreover, literary study isn't about circling 'a' instead of 'b' on a multiple-choice exam, but rather is about locating the various entry points that might prove useful when faced with a text that encourages us to read it in a variety of different ways.  For example, do the words 'an elephant' in 'Metaphors,' Sylvia Plath's great poem about pregnancy, refer to the speaker's feelings about her size, or do they make reference to that thing in the room that can't be talked about?  In short, they do neither because they do both, and they do both because they do neither.  Plath's metaphoric elephant, then, is a 'being in uncertaint[y]' as John Keats would have it, an image which in turn allows readers to 'dwell in Possibility,' that 'fairer House' envisioned by Emily Dickinson. 
"By 'fairer,' Dickinson of course means 'more beautiful,' but one hears a sense of justice there as well.  That is, she suggests that poetry, in its multifariousness, is somehow more reasonable than prose. By training my students to weigh their options for writing and reading, I enable them to become practiced at the art of getting themselves into a space where they can be not only judicious and critical, but also integrative and inclusive.  If I can get my students to learn to dwell in that space, I've no doubt they can take it—and take it almost anywhere—from there."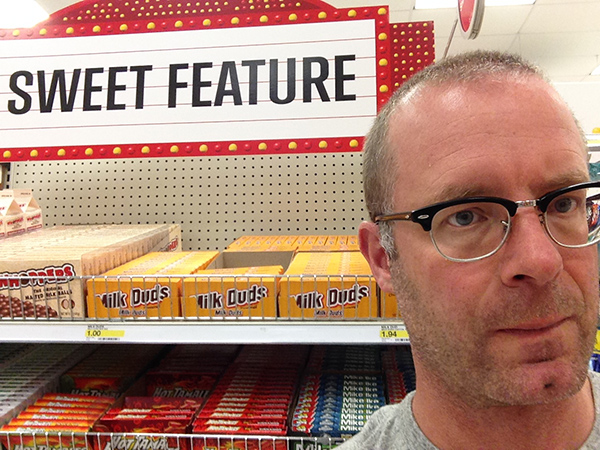 Last year, I decided to treat myself to a new copy of Bonjour Tristesse by Françoise Sagan, a novel I have loved ever since I first read it as a teenager, and whose dreamy opening line in its original translation from the French by Irene Ash – "A strange melancholy pervades me to which I hesitate to give the grave and beautiful name of sadness" – I know by heart. But which one to get? In the end, I decided to go for something entirely new and ritzy, which is how I came to buy the Penguin Modern Classics edition, translated by Heather Lloyd.
Some days later, in bed, I began reading it. The shock was tremendous, disorienting. "This strange new feeling of mine, obsessing me by its sweet languor, is such that I am reluctant to dignify it with the fine, solemn name of 'sadness'," went the first sentence, which sounded to my ears a little as though a robot had written it. For a while I pressed on, telling myself it was stupid to cling to only one version, as if it were a sacred thing, and that perhaps I would soon fall in love with this no doubt very clever and more accurate new translation. Pretty soon, though, I gave up. However syntactically correct it might be, the prose had for me lost all of its magic. It was as if I'd gone out to buy a silk party dress and come home with a set of nylon overalls.
This time last year, Ferrante was everywhere. Every book-loving friend of mine had either read her, or was just about to
Last week, I mentioned this experience to Ann Goldstein, the acclaimed translator of the Italian novelist Elena Ferrante. She laughed. "I know what you mean," she said, down the line from New York. "My feeling about Proust is that he's Scott-Moncrieff [C K Scott-Moncrieff, who published his English translation of A La recherche du temps perdu as Remembrance of Things Past in the 1920s]. I haven't read the newer translations – but I don't want to. I'm very attached to his, even though people always say 'he did this' or 'he did that'." If Goldstein is aware that for many people she will always, now, be the one and only translator of My Brilliant Friend and the other novels that make up Ferrante's best-selling Neapolitan quartet, she gave no sign.
Translation matters. It always has, of course – and should you be interested in the many ways it can affect the reader's response to a book, I recommend both Tim Parks's essay collection Where I'm Reading From, in which he asks interesting questions about the global market for fiction, and Julian Barnes's brilliant and questing 2010 essay, Translating Madame Bovary. But perhaps right now translation is more important than ever – for suddenly, foreign literature seems finally to be finding its place in Britain, an island where it has previously struggled to attract substantial numbers of readers. How did this happen? It's hard to say, but perhaps it began, thinking back, with the Scandinavian crime sagas — by Stieg Larsson, Henning Mankell, Jo Nesbø et al – that we all began gobbling up in increasingly vast quantities around the turn of the century. Then there was Karl Ove Knausgaard's confessional series of novels, My Struggle, translated from the Norwegian by Don Bartlett, and a strange new addiction for many (the first volume came out in 2009). Finally, and most gloriously, there was Elena Ferrante. This time last year, Ferrante was everywhere. Every single book-loving friend of mine had either read her, or was just about to.
Naturally, publishers and booksellers alike are keen to capitalise on our exotic new appetites (to use the phrase "cash in" seems a bit unfair in these slightly rarefied circumstances). Nearly every week, publicists send me new or previously ignored (by us) foreign novels. Among those I've received this year, and thoroughly recommend, are Madonna in a Fur Coat by Sabahattin Ali (trans: Maureen Freely and Alexander Dawe), a Turkish novel from 1943; The Day Before Happinessby Erri De Luca (trans: Jill Foulston), an Italian novel – it, too, is set in Naples – from 2009; and, most gripping of all, the Israeli page-turner Waking Lionsby Ayelet Gundar-Goshen (trans: Sondra Silverston). Meanwhile, Daunt's publishing wing has just brought out what I believe will be my next foreign read: Marie, by the French writer Madeleine Bourdouxhe (trans: Faith Evans). The chic book with which to be seen this summer, it was written in 1940 and is set in 1930s Paris. It tells the story of a happily married woman who has a passionate affair with a younger man. Comparisons have been made both to Proust and Virginia Woolf.
"There are some books whose success is very local," says Adam Freudenheim, the publisher of Pushkin Press, and the man who introduced me to the Russian writer Teffi (and to Gundar-Goshen). "But the best fiction almost always travels well, in my view." For him, as for other presses that specialise in translated work (Harvill Secker, Portobello, And Other Stories, MacLehose Press and others), the focus is simply on publishing a great book; the fact that it is translated is "not the decisive thing". And this, in turn, is how he accounts for the increasing popularity of foreign fiction – a shift that he, like Ann Goldstein, believes is real enough to turn out to be permanent. There are, quite simply, a lot of great translated books out there now, their covers appetising, their introductions informative, their translations (mostly) works of art in their own right.
Which brings me back to where I started. Last year, in another sign of how things are changing, Waterstones launched its monthly Rediscovered Classics promotion with Sagan's Bonjour Tristesse. I was happy about this, but disappointed, to put it mildly, to find that it was the Penguin Modern Classics edition that it had piled up in-store, awaiting new readers. So what I want to say now is this: if you tried it then and hated it, please, have another go, only this time entrust yourself to Irene Ash's gorgeous 1955 translation. The story of a teenager called Cecile who discovers, during a golden Riviera holiday, that her beloved papa is to remarry, I am willing to bet it will cast a spell on you, whether you are poolside, or stuck at home in Britain, watching the rain.
Deborah Smith, Korean to English: 'Han Kang is very generous… she calls them "our" books'
Deborah Smith is translator of The Vegetarian by the Korean writer Han Kang; she and Kang are the co-winners of the Man Booker International prize 2016. She is also the translator of Kang's more recent novel, Human Acts, and of another Korean writer, Bae Suah. She lives in London, where she has recently set up a non-profit publisher, Tilted Axis Press; its first book, Panty by Sangeeta Bandyopadhyay, translated from the Bengali by Arunava Sinha, is out now.
I started teaching myself Korean in 2010, just before I started an MA in Korean Studies at the School of Oriental and African Studies [in London]. The choice of Korean was strangely random; looking back, it doesn't make any sense. I had this idea that I wanted to be a translator. I loved reading and writing, and I'd always wanted to learn a language; I was 22, and could only speak English, which was a bit embarrassing. Korean was a language I knew few people study here, and I felt that made it interesting, and that it would give me a niche. I don't know that it was difficult to learn; I haven't anything to compare it with. But I only really learned to read Korean. I still find having a conversation in Korean difficult.
Korean literature is incredibly strong. It has dynamism and diversity
I didn't fall in love with Korean. I wanted to be a translator because I love English. I find some aspects of Korean very beautiful, but it doesn't have the resonances that English has for me. It was more that I fell in love with certain writers. It has peculiarities as a language. It's a subject-object-verb language, so a lot of information is delayed until the end of a sentence: Korean writers will often use that to build tension. It's also a language that marks formality, and uses honorifics; Korea is a traditional Confucian society, which means it's an age-based hierarchy. But those things demand the least attention, in the sense that they're always the same. What's more difficult is its reliance on ambiguity and repetition. Repeating words in English doesn't give you the same poetic effect as in Korean, and Korean similes are loose, in that you don't specify the ways in which one thing is like another. That just doesn't work for an English reader: they would think "that doesn't sound right". So I make them less loose, but hopefully in a way that isn't boring.
I've only worked with two writers so far. Han Kang has good English, so she reads my translations, then talks to me about them. She's not one of those nightmare authors some translators talk about. She has always been very generous in the way she collaborates. She thinks translation is artistic and creative in its own right, and that they're "our" books. Bae Suah doesn't read or speak English but is a translator herself, from German to Korean, and so also has a strong idea of translation as creative writing. She thinks I'm the best judge of how to make a book live in my language.
I don't want to set myself up as some colonial pioneer. There are other translators who've been working for many years on Korean literature, and just because they haven't won a big prize, that doesn't mean that wasn't also important work. But there is enough to go round! Korean literature is incredibly strong. It has dynamism and diversity. We're in the middle of a big change: books like The Vegetarian, popular and critically acclaimed, have made readers, publishers and booksellers much more interested in translation generally – and because only a small percentage of books are published in translation, it's as if they all come with a special stamp. Only the best of the best gets through. Interview by Rachel Cooke
Ann Goldstein, Italian to English: 'I'm not creating something new. I don't feel it's my job to do that'

Ann Goldstein is best known as the translator of the Italian novelist Elena Ferrante's Neapolitan quartet of novels, which have sold more than a million copies. She edited the complete works of Primo Levi, for which she received a Guggenheim translation fellowship, and has worked on books by Alessandro Baricco and Giacomo Leopardi. Her translation of Pier Paolo Pasolini's The Street Kids (Ragazzi di vita) is published next month. She has been head of the New Yorker's copy department since 1980.
I didn't learn Italian until I was in my 30s, when I began taking weekly lessons with some of my colleagues in the office. The inspiration for it was that I wanted to read The Divine Comedy in Italian, and I dragged everybody else with me. Then about five years later, in 1992, the then editor of the New Yorker, Bob Gottlieb, received a manuscript in Italian. It was by Aldo Buzzi, sent to him by the cartoonist Saul Steinberg, a friend of Buzzi's. Bob wanted to write a note to Saul, so he ask me to read it so he knew what to say. I read it, and I liked it, so I decided to try translating it – and Bob published it. A year after that, someone asked me to translate my first book. It does feel strange to be a well known translator now, it's totally unexpected. The idea that any translator would be at all well known strikes me as amazing.
Will I ever meet her? I don't know. I feel I have a close relationship with her, even though we have no relationship
My spoken Italian is not as good as my reading Italian, but I love the language; that's why I learned it. It's a beautiful language: musical, very expressive. It does lots of little things English doesn't do, like you can add suffixes to words to give them all kinds of subtle nuances. The obvious one is "issimo", but there are many others. I prefer to stay close to the text when I'm translating. Of course it should read well in English. But I'm not a novelist. I don't feel like I'm rewriting, or creating something new. I don't feel it's my job to do that. For the third or fourth draft, I might work without the text. But in the end, I go back to it, to make sure I haven't gotten too far away from it. I haven't worked that closely with many writers because a lot of those I've translated are dead – and then there's Ferrante, who's an absent writer. I have communicated with her through her publishers. She doesn't interfere at all; she said she trusted me, which seemed like a compliment.
The success of her novels has been astonishing, a phenomenon. There's something universally compelling about them, apart from the fact that they're very readable. I'm not a critic, and I haven't read lots of contemporary novels, but people who have seem to think there's nothing else really like them. There's something about the way she looks at emotional relationships. They examine things you might not necessarily examine yourself. I translated The Days of Abandonment [about a woman who descends into an "absence of sense" when her husband leaves her] first. We all had to do a version of the first chapter, and then they picked me. I remember that I was completely gripped by it. It's so powerful. It's a story we all know, but she made it more intense, more interesting, somehow.
Will I ever meet her? I don't know. I've sort of lost interest in that! I guess I have such a strong impression of her from having read her books so many times. I have a close relationship with her, even though I actually have no relationship with her. I've just translated Frantumaglia, a collection of her letters, interviews, and more personal essays. It gives a strong sense of her as someone very intelligent, who thinks about things in her own way, who has read a lot, and who is able to use that in a way that isn't obtrusive. She is very analytical, and critical, knows her own mind, doesn't want to waste time. If I got an email from her asking to meet up? Yes, it would send me into a bit of a spin. I'd have to practise my Italian for one thing. RC
Edith Grossman, Spanish to English: 'I thought to stay home and translate was more fun than playing with monkeys'

Edith Grossman is best known for her translations of works by Mario Vargas Llosa, Alvaro Mutis, Miguel de Cervantes and Gabriel García Márquez (who once commented that he preferred his work in translation). Harold Bloom commended her 2003 translation of Don Quixote for the "extraordinarily high quality of her prose". She received the PEN/Ralph Manheim Medal for Translation in 2006 and the Queen Sofía Spanish Institute Translation Prize for her 2008 translation of Antonio Muñoz Molina's A Manuscript of Ashes. She lives in New York City.
The first translation I did was in the early 70s. I'm 80 now, so I was 30. Thereabouts. I had learned Spanish and I wasn't sure what I'd do. I thought maybe I'd be an interpreter or whatever. But then I was in graduate school and I thought, well, I'll be a literary critic. I liked writing about books. I specialised in Spanish and Latin American literature.
Then a friend who was editing a magazine asked me to translate a piece by an Argentine writer named Macedonio Fernández, and I said "Ronald I'm not a translator, I'm a critic", and he said: "Edie, call yourself whatever you want, just do the damn piece." And so I did the piece. Macedonio was the most eccentric man and writer one can possibly imagine. I translated this piece called "The surgery of psychic extirpation". And I mean it was wonderful. This was a procedure whereby you could have certain portions of your memory excised. It's right out of a TV science fiction. And I thought to sit at home and translate it was more fun than playing with monkeys. I didn't have to get dressed to go to work. I could smoke all I wanted. And I thought, this is perfect, this is a perfect way for me to work. And so I began to do more and more.
One day an agent I know called me and said "Would you be interested in translating Gabriel Garcia Marquez?", and I said: "Are you kidding me?" It was to do his great book Love in the Time of Cholera. It took six or seven months to translate. I mean there's no union representing us, so I tend to work seven days a week, and I put in as many hours as my body can tolerate. Nowadays it kind of becomes more a physical problem of how long I can sit at my desk.
When I spoke to García Márquez on the telephone, his first words were: 'So I hear you're two-timing me with Cervantes'
I always read the book first. Though a translator friend told me she never reads the book first. And I thought, "Wow, that's an approach." You're putting yourself completely in the position of the reader – every time you turn the page there's a surprise. So I have tried that and I kind of like it, even though I have been very firm in print about the virtues of reading the book first. I don't do much research or preparation. I've always been of the opinion that whatever I need to know, the writer will tell me.
There is no such thing as a literal translation – languages are entirely different systems and you can't impose Spanish on English or vice versa. English has its own structure and its own lexicon and Spanish has its own structure and its own lexicon, and they don't occupy the same space. If it's a question of my not being able to translate a passage because there are words I don't know and I can't find them anywhere, I can't find them online and I can't find them in my dictionaries, then I'll ask the author. And if the author is no longer with us, then I will wing it, as we say, and just do the best I can.
I have had to re-read translations that I've done because I've used them in classes I teach on contemporary Latin American literature. I always find pages and pages that I would do entirely differently. But you know, it was the best I could do at the time, and so I can't regret it.
The book I am proudest of is a book of poetry called The Solitudes by a 17th-century poet, whose last name is Góngora, and it is the most difficult poetry that I have ever run across in any language. Very complex structure. And it's absolutely beautiful, gorgeous poetry. And I thought, oh my God, if I can do this, I can leap tall buildings in a single bound – there's nothing I can't do.
I think I enjoy Don Quixote more than any other book. I just fell in love with that novel over and over again. At the beginning of the 00s, I was terrified and excited at the prospect of translating it. I mentioned I was doing it in a note to García Márquez; later, when I spoke to him on the telephone, his first words to me were: "So I hear you're two-timing me with Cervantes."
I often think of translation as an aural/oral practice. You have to be able to hear the language of the original. You have to be able to hear the tonalities, what the language indicates about the intelligence or class of the speaker. You have to be able to hear that, in my case in Spanish. And then you have to be able to speak it in English. You know, some idiot asked Gregory Rabassa, García Márquez's first translator of One Hundred Years of Solitude, if he knew enough Spanish to do it. And Gregory said: "You asked me the wrong question. The real question is, do I know enough English?" Ursula Kenny
George Szirtes, Hungarian to English: 'No one will ever read you as closely as your translator does'